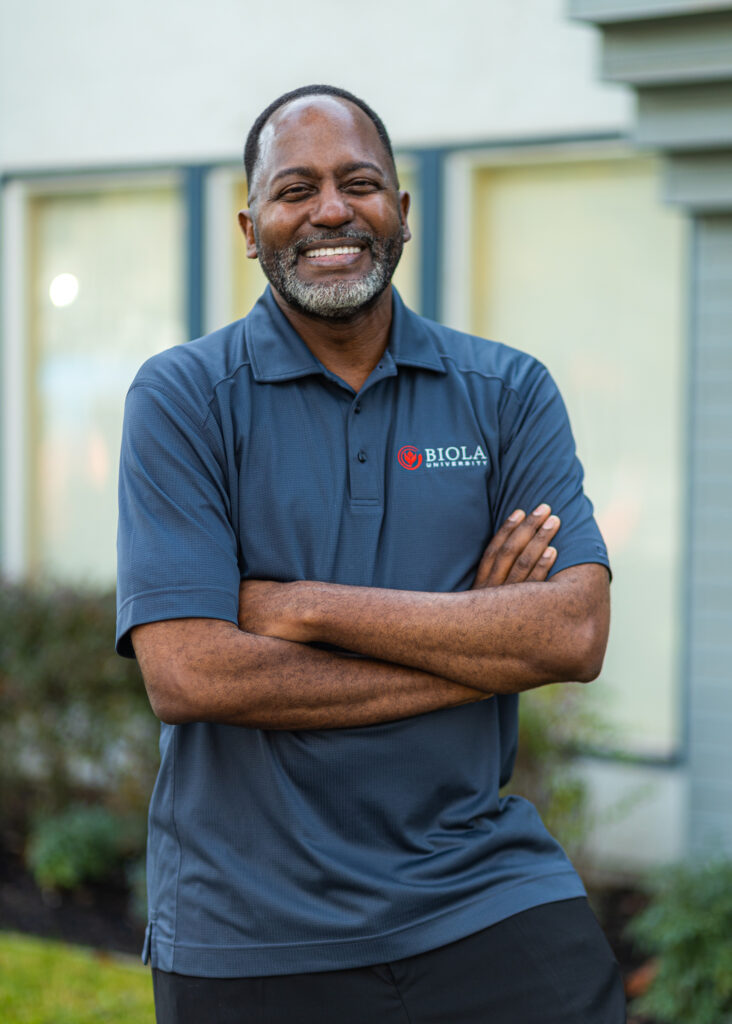 Bishop Lovelace, D.Min., Ph.D.
Founding and Senior Pastor
Our Founding and Senior Pastor
Let's pay it off and provide every young person with new opportunities!
Known as the "People's Bishop," our senior pastor is described as an apostolic strategist, communicator, teacher, thinker, and progressive leader. He serves as a mentor and friend among multitudes of pastors, trans-denominationally. The merging of his spiritual journey and that of social science has served to facilitate an approach that reaches and embraces the disenfranchised, the poor, the youth, the elderly, the marginalized, and people of all communities. He is held in high esteem regionally and globally for his character, integrity, and life-transforming teachings.  Reared in Sacramento, CA, Bishop Lovelace is a protégé of Pastor Willie P. Cooke of the Shiloh Baptist Church and the District Elder Robert Holman, Sr., Christ Temple Apostolic Church.  He planted the Center of Praise Ministries 33 years ago.
Is a three-year financial stewardship campaign beginning on January 1, 2023.  It is designed to assist with the elimination of the mortgage debt of Center of Praise Ministries. The COP family, founded on October 17, 1989, is blessed to have grown exponentially and has expanded its outreach throughout the Greater Sacramento region. The impact of this growth has resulted in thousands of lives being transformed locally and globally. Over the years, three facilities have been acquired to facilitate our various ministries. The Cathedral (2223 Capitol Ave) was acquired in 2003, the Youth and Administration Center (2150 Capitol Ave) in 2013, and the Legacy Center (2324 L Street) in the fall of 2020. Each of these facilities was secured by acts of faith through the prayers and generous support of our church congregation.
We are in our third decade of impactful ministry, and a new generation of believers is emerging. Children of those who were once children growing up in this congregation are now being baptized, dedicated, and discipled. We are reaching multitudes of first-generation believers within families. The youth and young adults have become the largest demographic represented in our church. We continue to develop emerging leaders who carry the spiritual DNA and vision of the ministry.
Now, we set forth an intentional and doable goal to remove our mortgage debt so that this new generation will reach multitudes of others with unhindered debt obligations. This new generation will have the opportunity to demonstrate creative and innovative ministry designs that are far-reaching as we prepare for the harvest of souls for the Kingdom of God.
Next steps towards giving today!
Text to give 916-510-0994
By mail at:
COP Administration Office
2150 Capitol Avenue,
Sacramento, CA. 95816